ABOUT SOURCEBMX BATTLE OF HASTINGS
the battle of hastings is a world class bmx event held anNually at source park, hastings, uk
Captains have been selected and you can check back here for regular updates on this years #BOHBMX
SEPTEMBER 5TH - 8TH 2019
BATTLE OF HASTINGS 2019 NEWS
---
COREY WALSH'S TEAM IS KILL IT!
Walsh picks some of the wildest tranny shredders on earth.
Stoked yet? Well Corey picked a team that will make sure you are come BOH!
September 5th-8th.
---
PAT CASEY'S BOH TEAM IS NUTS!!!
We can't believe who Pat selected!
Check it out and get ready for September 5th-8th!
Be sure to tune in to our live feeds on both Saturday 7th and Sunday 8th.
---
DONNY SOULJA RETURNS AS A CAPTAIN
Dan Paley has made his team selection!
We are stoked to have Paley back to BOH and his team is incredible!
Stoked yet?
---
CAPTAIN MATT CORDOVA PICKS A HEAVY CREW
Matt's team definitely covers all bases!
Check out Matt's team now and get stoked for next month's Battle Of Hastings!
September 5th-8th 2019.
---
Free to spectate and all ages welcome!
Once the BOH Qualifying and Best Trick events have gone down on Saturday 7th September, we will invite all to the inaugural NORA CUP awards from OUR BMX starting at 8:00PM!
St Mary In The Castle,7 Pelham Cresent, Hastings, TN34 3AF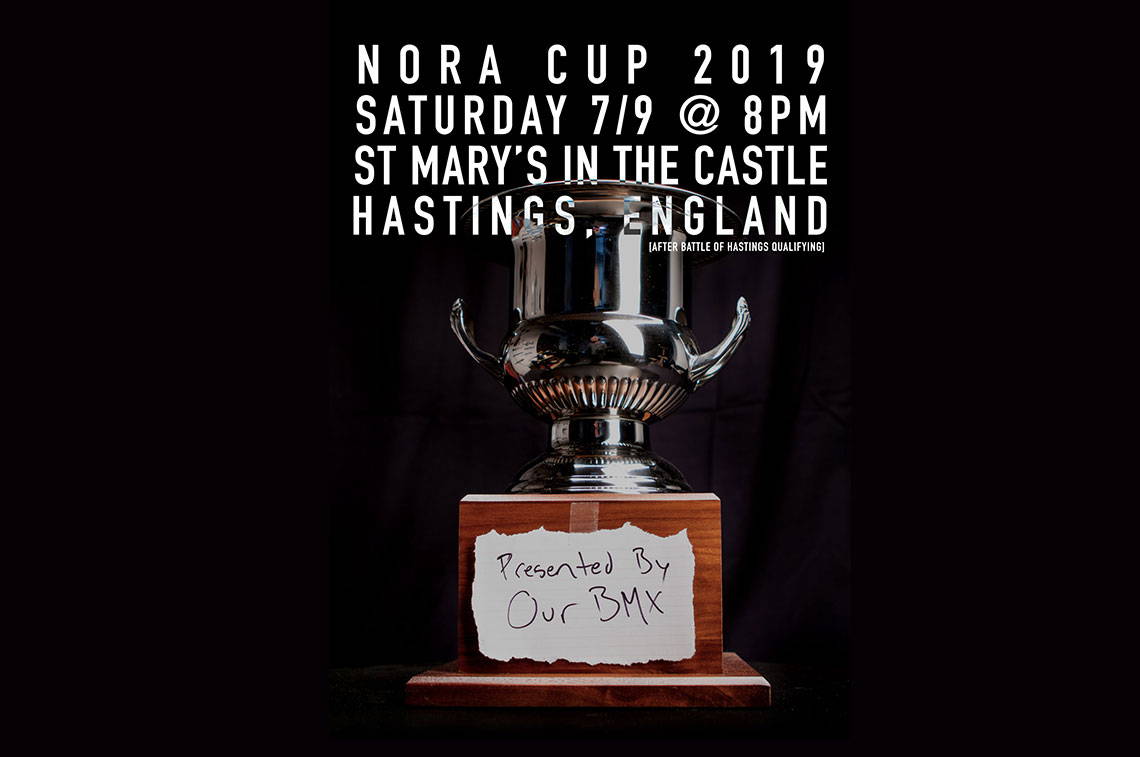 ---
SERGIO LAYOS RETURNS AS A CAPTAIN
You're not gonna believe this one!
Sergio Layos has destroyed BOH year on year so for 2019 we made him a captain and he picked quite the line up.
Check his team out now.
---
Mad dog is gonna love this one!
For Boyd's 3rd visit to BOH we have made him a captain and he has gone with a full Australian line up!
September 5th-8th is gonna go off!.
---
BRIAN KACHINSKY'S LEGENDS TEAM
This could be the wildest crew of Legends to date!
Brian Kachinsky has not only judged BOH every year but has also played a key part in designing the Source Park Plaza. For 2019 it was time for him to head up the captains team and boy oh boy has he selected some hog's!
Check them out now and get stoked for September.
---
2019 is time for Isaac's to head up his own squad!
Isaac Lesser has killed the BOH qualifiers year on year and in 2018 stepped in last minute as part of the winning team!
Check out his team now!
---
Get your tickets now for BOH 2019
Tickets went on sale today and are flying so be quick as you do not want to miss this!
September 5th-8th at The Source Park, Hastings, UK.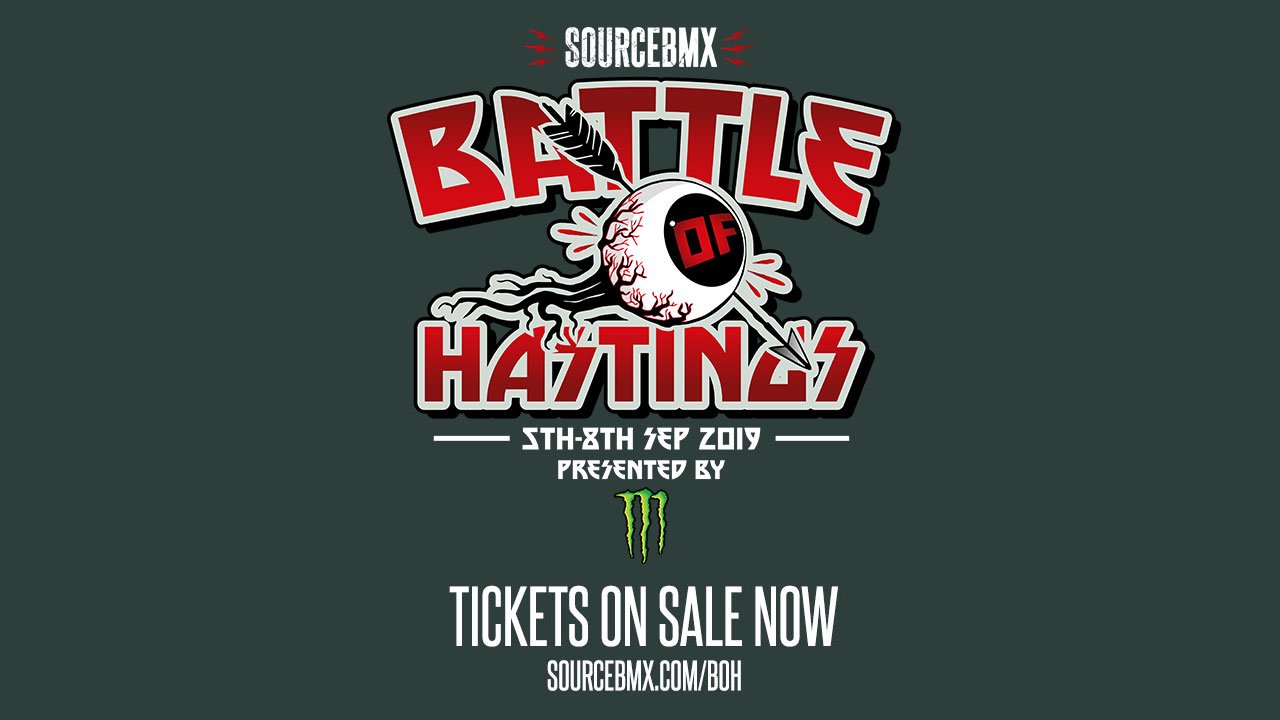 ---
THIS YEARS QUALIFIER TEAM RULES
The final list of qualifiers is now in!
After an amazing final qualification event at The Source Park, Greg Illingworth and Stuart Chisholm join Denim Cox and Shota Higa to make up the BOH 2019 Qualifier team!
September 5th-8th 2019!
---
LEWIS MILLS'S TEAM IS CRAZY
Lewis Mills steps up as a captain for 2019!
Lewis killed it at BOH 2018 so it was only right to make him a captain this year. He has then gone ahead an picked some of the most savage riders in the game!
Check it out and get ready for September 5th-8th 2019.
BATTLE OF HASTINGS 2019 CAPTAINS
Here are your 2019 Battle Of Hastings Captains!
12 savage team captains have been selected and now its time for them to select their teams!
Check back for weekly team announcements from July 22nd.
---
Battle Of Hastings is for the Kids too!
July 20th will see our annual BOH Kids event return to The Source Park and this year we are introducing and 8 Years & Under class!
Free to ride, free to spectate and goodies for all! Tap the button below to register now!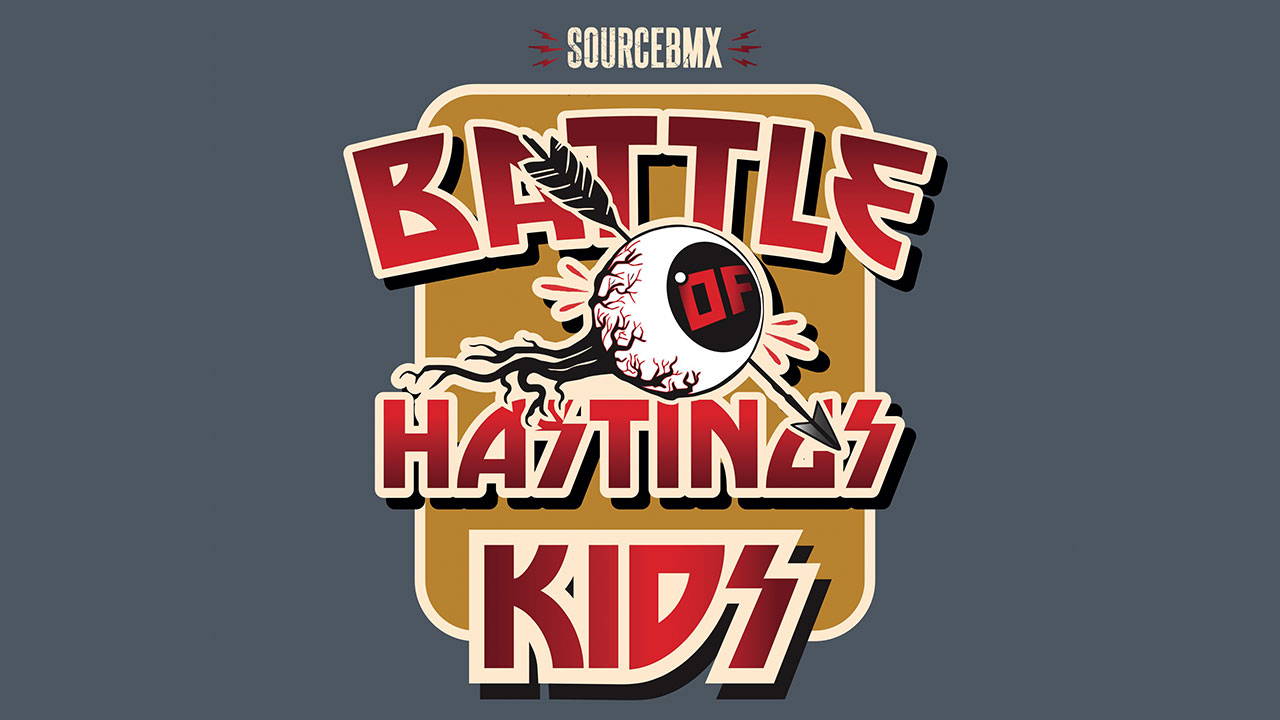 ---
BATTLE OF HASTINGS QUALIFIER
Ride alongside the best in the world.
Here's your chance to join Denim Cox and Shota Higa on the 2019 Battle Of Hastings Wildcard team and compete at our main event this September!
Register to ride below now!