S&M Hoder Bars
Regular price
$101.00
Out of Stock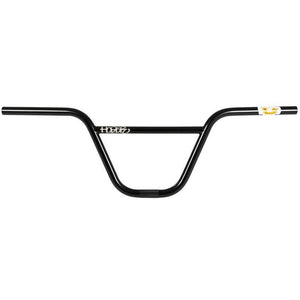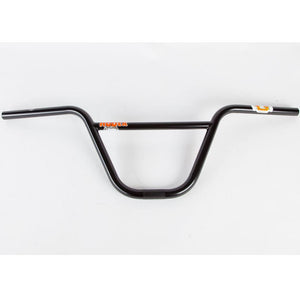 S&M Hoder Bars
A signature bar in different sizes? This may be a bit unusual but while everyone is looking for a strong comfortable handlebar, not everyone is looking for a set up as large as Mike Hoder. Trust the S&M American Made quality and Mike's comfortable up sweep (1.5)/back sweep (11) all while having the freedom to choose the rise that fits your style and size. The Hoder High would be my bar of choice. I'm 6ft tall and like to spin the bars from time to time. For me, the 9" rise is the perfect combination between speed and control. Reg, High, Sky High or Super High, take your pick!
The S&M Hoder Bars are made in USA from post-weld, heat-treated 4130 with a larger 9" rise.

The Hoder Bars feature dual radius bends and a tougher big-box design which means the crossbar is a little higher than usual adding support to these larger bars.

Seen this cheaper elsewhere? We price match any legitimate competitor! For a price match to be accepted, the item has to be identical and be in stock and available for purchase at our competitor. We will notify you by email of the decision when reviewed within 24hours but usually much sooner

Free Shipping to Most EU Regions over €99.99
Product Specs
Rise: 8.625"
Width: 30"
Up Sweep: 1.5°
Backsweep: 11°
Bar Clamping Diameter: 22.2mm
Bar Type: 2-Piece
Weight: 966g (34oz)
Duty Free Shipping from Germany
Trustpilot Rate Us Excellent!
NEED HELP UNDERSTANDING BMX HANDLEBARS?
BMX handlebars have a lot of options, some differences are obvious, others more subtle. We have made this buyer's guide to help you understand the ins and outs of handlebars geometry. Here at SourceBMX we are 100% rider own and run, feel free to contact us for any questions you have!

Click here to view all BMX Handlebars


CONSTRUCTION


BMX Handlebars come in either a 2 piece construction or a 4-piece construction. What one you choose is down to personal preference. 4-piece bars offer additional strength (and weight) and are popular mostly with Street riders. 2-piece bars offer a more classic look and are typically lighter.

Fast delivery, excellent service!!!
Really good price and fast delivery
Really good price and fast delivery
Excellent customer service
Excellent customer service bought a brake kit for my bmx and they were so helpful couldn't have done better!